Faculties >> Faculty of Law >> Institute of Law&nbsp>>&nbsp
Institute of Law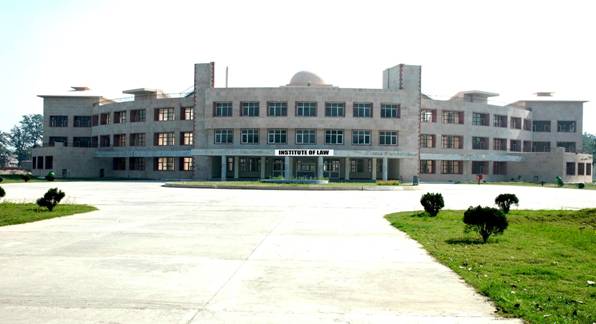 WELCOME TO INSTITUTE OF LAW
In order to meet the challenges of globalization and liberalization and to develop an institution of excellence in legal education, KurukshetraUniversityestablished the Instituteof Lawin the Year 2001 on its campus to offer 5-year Integrated Law Course. The object of the Institute is to disseminate legal knowledge that meets the demands of the fast changing economic, political and social institutions. The emphasis is to look at law as an instrument of social change and progress and to inculcate amongst students high degree of professionalism with a sense of responsibility towards the society.
The Institute is housed in its own building on the campus, the foundation stone of which was laid by the Hon'ble Mr. Justice Dr. A. S. Anand, the then Chief Justice of India. It is a modern building complex having a compact area of 60,000 square feet with all the infrastructural facilities, comparable to the best in any national law school in our country.
While faculty and the students comprise the essential human factors in education, the endeavour cannot prosper without adequate library and computer facilities. The Institute provides the students with a variety of academic and supportresources to enhance their knowledge and skills.
Vision
Striving for excellence in Legal Education
Commitment
The Institute is committed to providing to the Law students the best of academic and practical training to transform them into competent and socially relevant professionals.
Alumni