Faculties >> Faculty of Commerce and Management >> Dept of Commerce&nbsp>>&nbsp
Dept of Commerce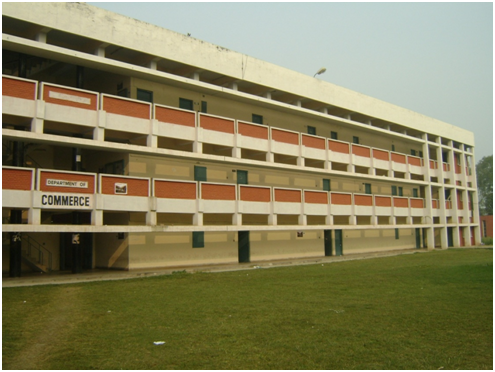 The Department of Commerce was established by Prof. Dool Singh, India's renowned persona of the field in 1971, as a pioneering institution of the State for promoting Commerce and business education in this region. Over the decades, it has been keeping pace with the changing economic and business scenario of the country, initiated various specialised programmes. Synchronising with liberalisation and globalisation of the economy, Department introduced Diploma in Export Marketing Management in 1991. Realizing the need to strengthen the same, in 1994 this diploma was upgraded into a full-fledged degree programme i.e. Master of International Business (MIB).
Encouraged by favourable corporate response and shift in world focus on specialized and practice oriented professional courses, the department introduced Master degree programmes in the area of marketing, finance and retailing. These were:
Master of Marketing Technology (MMT)
Master of Finance and Control (MFC)
Master of Retailing & Logistics Management (MRLM).
The alumni of various programmes being conducted by the Department are presently working in leading Multinational as well as Indian companies across the world continents. A number of aluminus have ventured into own businesses.
However, foreseeing the heat of global recession on professional courses and surge in demand for fundamental courses it became compelling to focus energy on the core areas of commerce. Thus presently, the department is running three regular programmes:
Master of Commerce
M.Phil ( Commerce)
Ph.D. (Commerce)
In addition to that, department also provides academic support to the PG & UG programmes of Distance education and affiliated colleges of the Kurukshetra University. In all, the Department is serving more than 60000 students belonging to the Commerce stream of knowledge.
Vision
Constantly evolving into an innovative, vibrant institution for developing knowledgeable human beings and promote research to excel the commerce and business discipline that contribute to social well being.
Mission
To develop young minds with the infinite energy to cater to the emerging requirements in the commerce and business field.
To provide best opportunities to capitalise true potential of students.
To synergise the available resources from within the Campus and outside the campus in an effective and efficient way that generates value for all.